How to lose weight
without exercise
It's a common misconception that an intense workout regimen is the only way to lose weight. While staying active is an important part of keeping a healthy lifestyle, it is not the only way to reach your weight loss goals.
Let's take a look at some tips and tricks for achieving lasting weight loss without traditional exercise.
Focus on Your Diet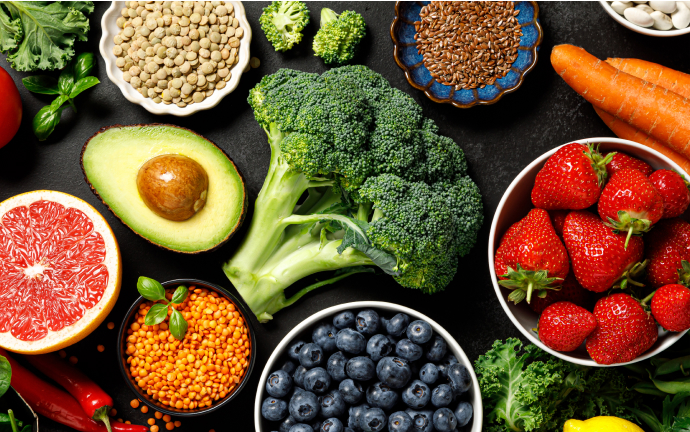 Focus on Your Diet
The most crucial component for your overall health and well-being is a balanced diet. Not only is this essential for maintaining a healthy weight, but it is also important to fuel your body to keep it functional for the most basic of daily activities.
The simplest way to keep your diet in check is to focus on lean proteins and fiber-rich foods such as fruits, vegetables and whole grains. These fiber sources are not fully digested, so the calorie contribution will be less than other carb sources. Protein is more thermogenic than carbohydrates and fats—this means it requires more energy for digesting and absorbing. This causes you to burn more calories eating high-protein foods compared to those higher in carbs and fat.
Drink Lots of Water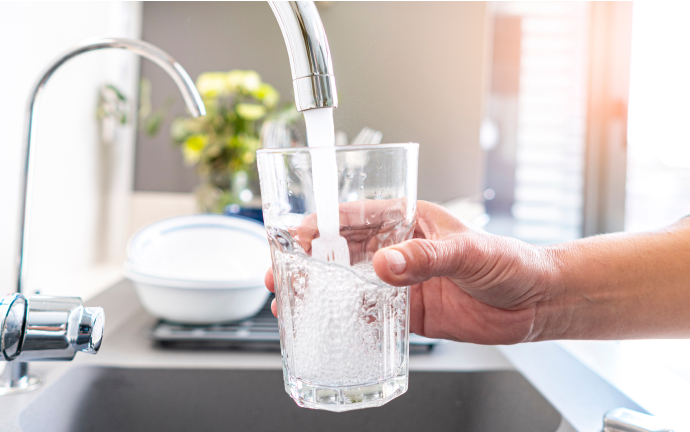 Drink Lots of Water
Another key component of healthy weight loss is drinking water to keep yourself hydrated. Not only will this help you feel fuller longer, it is essential for proper digestion and overall health. Drinking water also supports a healthy metabolism, which in turn can help you lose weight. If you want to follow a weight loss plan without exercise, it is important to stay hydrated throughout the day.
Eat Smaller Portions
Eat Smaller Portions
Weight loss is dependent on "calories in" being lower than "calories out." It's easy to go over those calories if you're not regularly keeping track of what you're eating.
You can use measuring tools when cooking and prepping meals to ensure you are keeping track of your food intake and not overeating at mealtime. Using a food journal or free weight loss app is another great way to keep tabs on how much you're eating at each meal. You can even trick yourself into eating less by portioning your food on smaller plates so it appears you are eating more than you realize.
Get Enough Sleep
Get Enough Sleep
Getting enough sleep is another important factor when it comes to losing weight without exercise. Not getting enough sleep can lead to fatigue and an increased appetite during the day, which can result in overeating and/or cravings for unhealthy snacks or fast food. Aim for 7-9 hours of quality sleep each night!
Keep Moving
Keep Moving
While hardcore workouts aren't necessary, movement is still important for a happy and healthy lifestyle. Sitting at your desk all day is not only bad for your heart, but bad for your mental functionality and well-being. Any diet or meal plan recommends at least 30 minutes of movement per day to keep your heart healthy and help keep food moving through your digestive system. This can easily be achieved by taking a 10-minute walk after your lunch and snack breaks. One more quick trip around the block after dinner, and you've gotten in your movement for the day. It's easy, enjoyable and your body will thank you!
A Simple

Solution

While losing weight without exercise will still require dedication and consistency, it is certainly possible. Following a diet plan for weight loss will help make the process easier. Nutrisystem has been helping Americans achieve their goals for over 50 years.

Not only will this meal-delivery service help you lose weight without extreme exercises or meal planning, but you can even enjoy delicious, ready-made meals that are delivered right to your door. With the right meal plan, you can easily enjoy all your favorite foods and improve your health without spending hours in the gym.
Act Now to Change Your Life!Find the best plan for you:
Here's how Nutrisystem is helping Americans stay healthy without tons of exercise.
1. It's Created by Dietitians
1. It's Created by Dietitians
Nutrisystem weight loss plans are dietician-designed and powered by a high-protein and lower-glycemic approach. This innovative science helps keep your blood sugar steady and control hunger while you lose weight. You'll get balanced nutrition that combines lean proteins, healthy fats, smart carbs like dietary fiber and nutrient-rich vegetables.
While physical activity is encouraged, it's not necessary to see success. Our free NuMi app allows you to personalize your meal plan and calorie goal for your unique metabolism using the science of SmartAdapt. This creates a plan based on your key health variables: height, weight, age, gender and activity level.
2. You Get Meals Delivered to Your Home
2. You Get Meals Delivered to Your Home
The biggest challenge for many people who want to lose weight and eat healthier is just having good food to choose from. When hunger strikes on busy days, stopping for fast-food and picking up takeout may feel like the only options available.
But with Nutrisystem, you get a month's worth of delicious and satisfying meals and snacks delivered right to your door. They're perfectly portioned for weight loss and made from quality ingredients you'll love. And since most of your healthy meal prep is done for you, you can decide on the fly what you want to eat and it's ready when you are!
3. It's Super Delicious and Almost Too Easy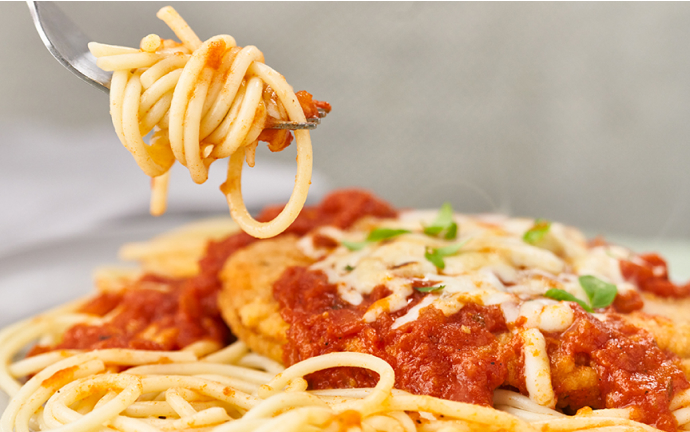 3. It's Super Delicious and Almost Too Easy
You aren't likely to stick to any weight loss plan that expects you to skimp on the joy of sitting down to eat three meals a day. Nutrisystem meals are designed to be delicious and convenient. Whether you're looking for breakfast options, lunch ideas, dinner entrees or snacks, there's something for everyone. From classic American and Italian to Tex-Mex, satisfaction is always on the menu!
Additionally, because the food is already prepared and portioned, you don't have to worry about learning to cook or spending hours in the kitchen. When you're hungry for a filling meal like Roasted Turkey Medallions or Chicken Parmesan, you can have it hot and ready to eat in minutes. No fuss, no mess, no waiting. Talk about healthy living made easy!
4. You Can Keep On Snacking
4. You Can Keep On Snacking
You don't have to give up snack time to lose weight! In fact, daily snacks are an essential part of every Nutrisystem weight loss plan. You can feel good about enjoying a snack every day while on a meal plan. The difference is that with Nutrisystem, you eat snacks that are in the right portions for you. Choose from a wide range of options, including savory treats like White Cheddar Popcorn and delightful sweets like Chocolate Chip Cookies.
5. It Actually Works
5. It Actually Works
One look at all the amazing success stories and you'll know; Nutrisystem works. And not in the quick fix, crash diet kind of way. Customers love Nutrisystem because it's simple, convenient and delicious. It's a healthy, sustainable lifestyle that's proven by science. The fact is, Nutrisystem can be truly life-changing—and many of these individual success stories can be your story, too.
6. It's Not Just Food!
6. It's Not Just Food!
Nutrisystem isn't just delicious food delivered to your door. It's a complete system that includes amazing perks. You'll get access to one-on-one support with Weight Loss Coaches that can answer your questions and ensure you're on track for success. You also get the easy-to-use NuMi app that's perfect for keeping track of your food and progress. Participate in fun challenges, set reminders, get easy recipes and tips and even shop for your favorite foods. With Nutrisystem, you get the tools you need to stay on track until you reach your goal.
You can lose weight without killing yourself at the gym every day. Take the pain and guesswork out of weight loss with Nutrisystem. You get the food, tools and support you need to make it happen!